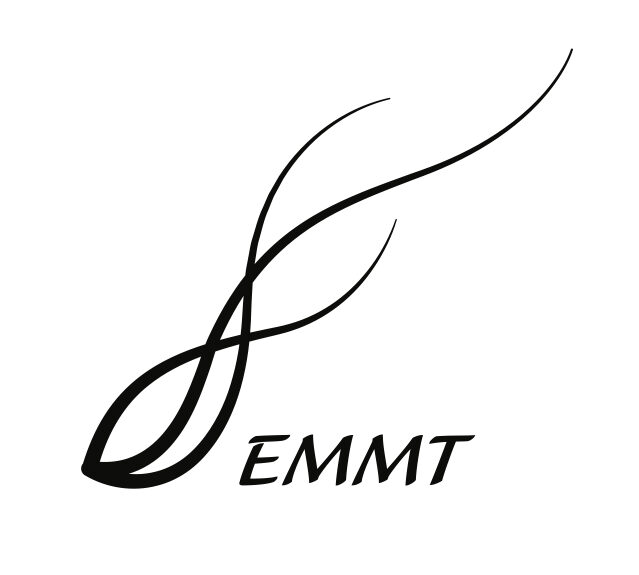 Elemental Manual Meridian Theory and Techniques (EMMT)
This online, learn at your own pace, series of five elemental classes, with one class on treatment theory, will prepare you to immediately integrate the theory and techniques presented into your current practice of Integrative healthcare, assessment, and treatment. You will also receive the opportunity to further your understanding of the hands on techniques through in person workshops, and one to one mentorship.  This curriculum will enhance your understanding of the Autonomic Nervous System (ANS), and is applicable across disciplines for a truly integrative approach to healing.
Throughout the course of the program, you will not only learn an entirely new way of viewing the body as an integrative and energetic system, but also gain the skills and confidence to help guide your clients onto a path of committing to a transformational healing process through the "Dedicated Healer" practice structure that has been proven to successfully enhance client follow through, and deliver lasting results. Your client base can expand exponentially through this framework, yielding a sustainable flow in all practice metrics and referrals.
Elemental Manual Meridian Theory & Techniques (EMMT) program will highlight manual clinical applications of the Polyvagal Theory, to affect the Autonomic Nervous System and Vagus nerve complex.
The focus here is to achieve more complete healing from emotional and physical trauma by bringing the body into energetic and physical alignment, balance, and flow.
This curriculum is taught relative to each element in the Five Element Meridian System: Wood, Fire, Earth, Metal/Air, and Water.
Techniques in these classes will blend together:
Toyohari style meridian therapy;

Visceral Fascial Matrix Mobilization;

Neural Mobilization;

Circulatory Release Techniques;

Myofascial Release: Direct and Indirect techniques that incorporate the philosophy of the structure fascial matrix and fascial meridian system;

Lymphatic Drainage Therapy;

Neuroendocrine Balancing; and

Emotional Release Techniques.
Effects to the sympathetic and parasympathetic nervous systems will be achieved through mobilization of the energy within the meridians, using the aforementioned physical and energetic modalities.  
Each class comes with an extremely detailed, well organized manual, with many figures and Netter anatomy illustrations that are specifically relevant to each course. Video modules, study materials, and quizzes accompany the manual, to enhance your understanding; as well as videos and detailed audio descriptions of technique demonstrations.
The Polyvagal Theory, developed by Dr. Stephen Porges, will be discussed as foundational theory for the techniques presented. 
Emphasis on the Five Elements through anatomy, physiology, palpatory integration, as well as Reiki energy evaluations, will be highlighted in each class. Toyohari assessments of the energy channels of the body will also be taught as a means of evaluation and treatment. Each student will learn to trust their hands and felt sense through at home and clinical practice. Confirmation through demonstration during in person workshops and one to one mentoring will be offered, and can be requested on demand. When offered, in person class sizes will be kept small to nurture the most comprehensive learning possible, within a short period of time. One to one mentorship sessions are available by appointment.
Clinical experience will be referenced in each class, so as to relay practical application of the techniques presented. Creativity and an open mind are essential prerequisites.
These classes will be geared toward advanced practitioners of massage, manual therapy, physical therapy, occupational therapy, and acupuncture. However, any healthcare practitioner with an extensive working knowledge of anatomy may apply to take a class.  Registered Nurses, Nurse Practitioners, MDs, NDs, DOs, DCs, PAs, PTAs, and CNAs are also encouraged to take this curriculum. Students of other disciplines, not credentialed directly through NCCAOM or NCBTMB, may apply to have this class accepted as part of their CEU/CME requirements. This Five Element focused curriculum will expand any healthcare professional's working knowledge, and the theory presented can be integrated into any practice to enhance the potential for healing.
As a novel Five Element theory and manual therapy continuing education curriculum, EMMT classes are currently credentialed through NCCAOM and NCBTMB. More credentialing will be offered in the future. A total of 16 hours of CEUs/PDAs will be offered for each EMMT core class, whether web-based or two day in-person workshops. The 5-class series will offer a total of 80 CEUs/PDAs. Other additional small classes and modules will be offered, and as part of a subscription basis in the future. The techniques and information presented in these classes are meant to enhance your current practice, and expand your awareness of the resilience of the human body. Instruction is given as to how best to document the techniques presented for health plan reimbursement, as well as best business practices for implementation of EMMTs with regard to client compliance, retention, and referrals, and best practices for provider ethics and trauma informed care.
Questions about the clinical application of techniques are encouraged. These questions will be addressed by participation in the community app, group coaching calls (when offered), relative Facebook pages, email, or in person within small group classes.  If a student has questions during the course of learning, they can be directed to the EMMT community app, so the community can learn from the questions and answers presented, through a searchable format. After purchase of the course, a welcome email will be given with an invitation link to the community app for each specific class.
This is a new offering in Five Element, Integrative Health continuing education. Each class can be taken as a stand-alone course, however they are meant to be taken together, in sequence, as the whole is greater than the sum of its parts. In order to take classes  individually, or out of sequence, please contact us for prior approval. Students are encouraged to complete the whole sequence, and packages are available for prepayment discount.
Please contact elementalAdvanced for special pricing for multiple packages and/or group licensing.